News
Why are fat tire electric bikes liked by most users?
Views: 1722 Update Date: Jul 09 , 2018
Electric bicycles have become a means of transport that is comfortable, fun and respectful of the environment. Depending on the model, an electric bicycle has a power of up to 250 watts, a maximum speed of up to 25 km/h, and a motor driven by pedaling power that is automatically deactivated when you stop pedaling. The electric motor system can be located on the front wheel, on the rear wheel or directly on the bottom bracket. The battery is located directly on the bicycle frame or in the luggage rack. Discover a cycling experience without limits!
A very important factor that determines the behavior of your
electric bike
is the efficiency of the engine. In this sense, the central motors are more efficient because they tend to be better designed, take better advantage of the mechanical gear ratio, turn at less speed and heat up less, thus achieving much more autonomy with batteries of equal capacity. It is not strange to find Bosch systems with 500 Watts batteries that can reach 200 kilometers with a single charge.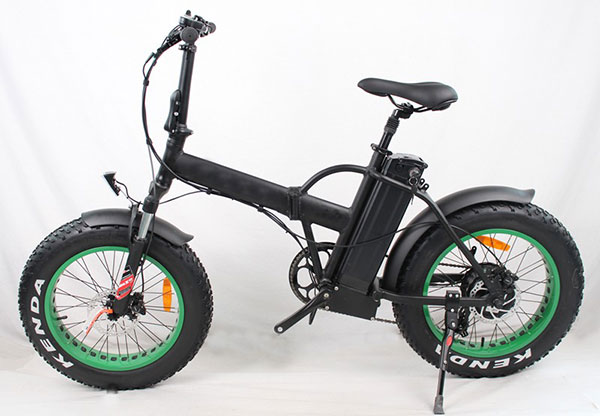 Fat tire bike
is one of cheap electric bicycle which is liked by most users. It is very reasonable in rates and has good durability, integrated in many cases, being a revolution for mountain biking. The key lies in the sensor that sends the order to the controller and this in turn claims the power to the battery to power the motor. Conventionally used cadence sensors, which can be "tricked" with some ease if a high level of assistance and a smooth pinion is chosen as if facing a long slope, the sensor detects a strong cadence and demands the same force from the motor, but in reality it does not require any effort. This type of sensors are usually used in engines located in the wheel and work by speed, if the first speed is selected, the engine will not exceed 8 km/h, in the second speed 18km/h and in the third speed 28km/h, as long as we use a 250-watt quality motor.
If you are looking for
fat tire electric bike
, please feel free to contact us:
Ebikelee Co., Ltd.
Phone: +86 158 0612 0486
Email: ebikelee@ebikelee.com