News
The success of cheap electric fat tire bikes
Views: 1325 Update Date: Jul 26 , 2018
It is no surprise that the cheap electric bicycle market is growing in popularity. Technology advances, prices go down and the biggest drawback of a bike, which is pedaling, is no longer so imperative. What began as a small market opportunity is already a style, in Germany already 2.5 million of these cheap electric bicycle pass. The municipal rental system has about 2,000 and each time more engines are sold that is applicable to traditional ones.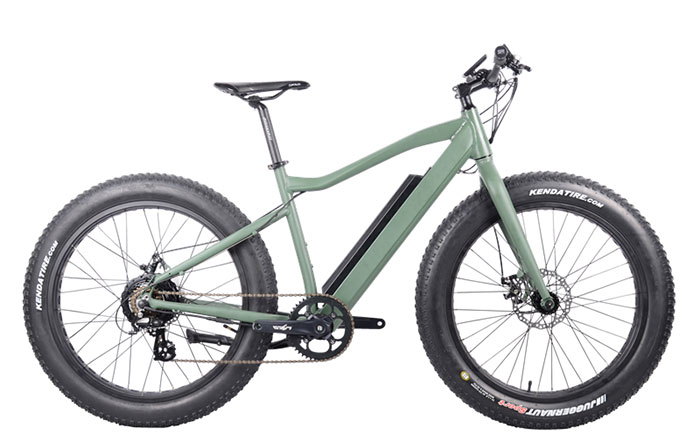 These are a few reasons that explain the success:
Ecological for the Environment
Electric bicycles are a comfortable, quiet means of transport that does not pollute the environment. It is the preferred means of transport for environmentalists as it reduces air pollution, carbon exposures, and the ecological footprint.
Another way to go to daily work
One of its most popular uses of electric fat tire bike are urban trips, in particular, to go to work efficiently, as compared to walking or the normal bike shortens the travel time (can reach 25 km / h without pedaling), We do not get tired and avoid traffic jams, so we can also get there before driving.
You also Sweat
The fact that an electric motor helps us does not mean that we are not going to pedal again. Each athlete has the possibility to choose what extent he is involved in the propulsion. Users of
electric fat tire bike
use them frequently and for longer distances than conventional ones which are collecting dust in storage rooms. The electric bicycle is ideal for transfers of less than 10 kilometers, making trips quickly and without sweating too much. They offer the possibility of exercising while enjoying the wind on the face and without obstacles. Electrical assistance means that the muscles do not have to strain more than necessary, and the load on knees and tendons is minimal.
The Slopes
With the electric motors for bicycles, the slopes are less imposing. If compared to the classic bike is less effort, compared to a scooter. In addition, electric bicycle is a motorized vehicle that, contrary to what might seem, does not need a driver's license or license plate, although its electric auxiliary motor makes it more feasible to cover medium distances. Its autonomy is greater than 50 km with a single recharge, although depending on the model can reach 100/120 km.
.