News
Electric Fat Tire Bike: suitable to ride on unstable terrains
Views: 1701 Update Date: Aug 24 , 2018
A bicycle is the most eco friendly vehicle and is widely used throughout the world by people of all classes. Now with advanced technology a newer version of the bicycle has been created and has been named as the electric bicycle. An e bike or a power bike or booster bike is an updated bicycle which has been united with and electric motor which is used for the propulsion.

E-bikes are available throughout the world, from e-bikes that only have a mini motor to help the rider's pedaling -power to somewhat more powerful e-bikes which tend to provide power closer to that of moped -style functionality. E-bikes are the electric motor-powered versions of the modern motorized bicycle, which have been around since the late 19th century.
Cycling is great for children or for the elders. Cycling not only enlightens the environment but also helps us to focus on our health. It is a fun way of making one healthy and also enjoying rides and with these electric bikes the journey goes to another level which takes care of not only us but of the environment thereby reducing pollution and saving the natural resources of our mother earth. Hence, cycling proves itself that it is not only good for a person's health but also more importantly for the environment.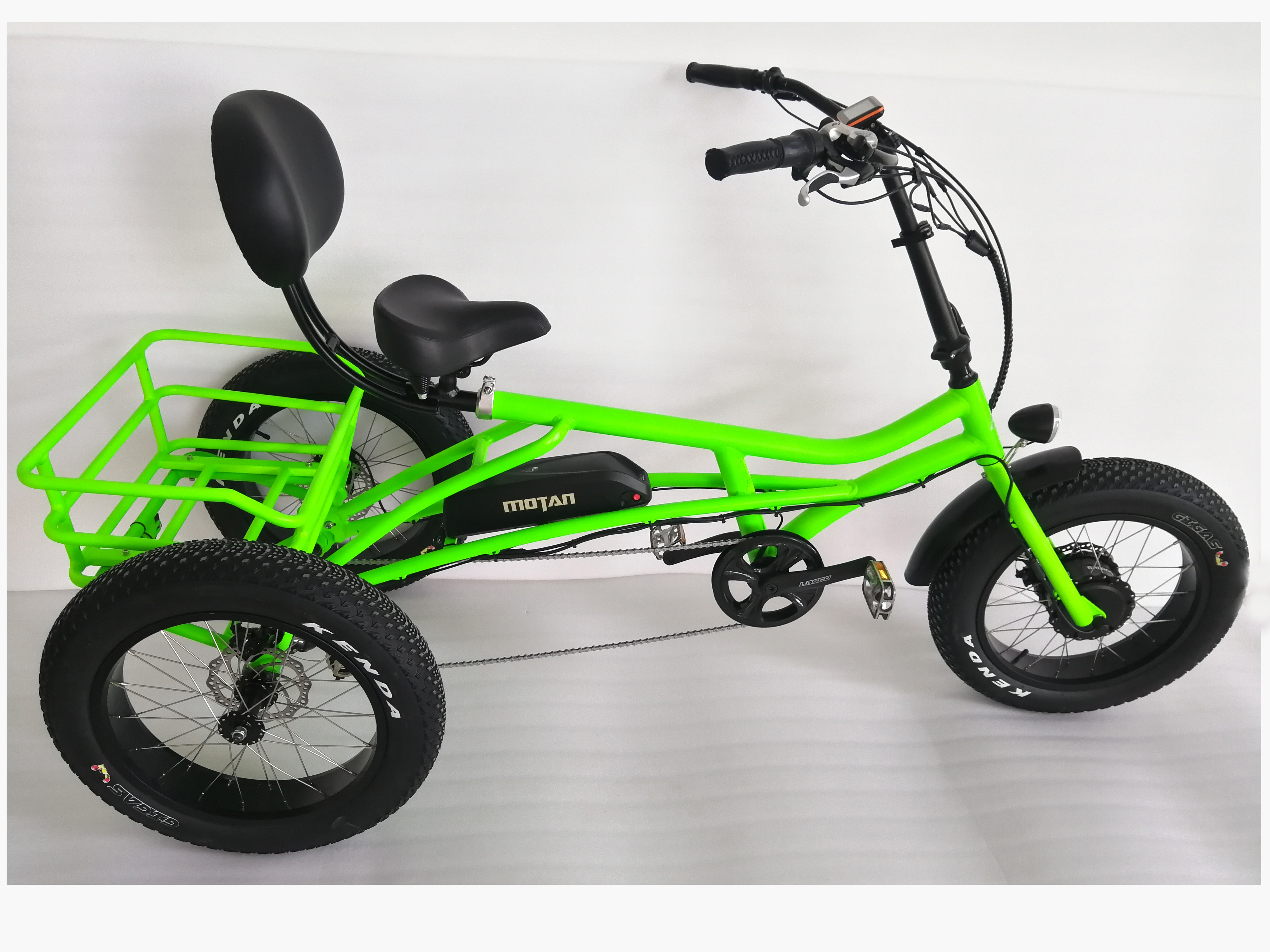 There are many types of electric bikes but among them the fat tire electric bikes are the most preferred ones. The rapid increase of fuel based vehicles and increase in prices of fuel has increased the concern to go green have ended up in the development of various Eco-friendly machines. Electric fat tire bike is the ideal substitutes of biking and cycling for miles without being anxious about anything. These fat tire bikes are light weight and come with fat tires as the name suggests reducing the chances of slipping and skidding.

There are various advantages of using these amazing and advanced fat electric bikes that can be chosen according to a person's need. Fitted with oversized tires of 3.8in in diameter and rims with 2.7in making them suitable to ride on unstable terrains such as snow, sand and mud. They are mainly used by trekkers and other professionals to travel along such uneven terrains comfortably. They were also used by police and other search party units for rescue operations and raid operations. They had smaller rims and lighter tires.